As the pageant begins, the Vicar has a sleepless night, worrying about how he'll pull off yet another Christmas pageant. His wife reassures him: it will happen, trust God.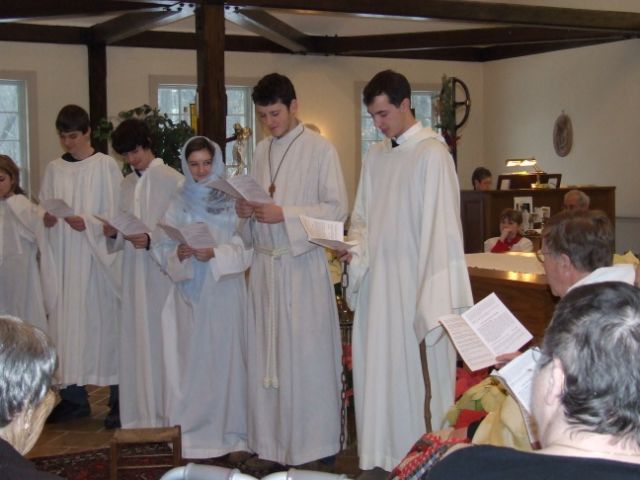 The "ghosts of Christmas pageants past," parish teens, appear. They remind Fr. John of the pageants they enjoyed when they were little kids.
The Holy Family arrive at the stable, as a "ghost" prepares to pass her veil to this new generation Mary.
Angels and shepherds make their appearance.
O, come let us adore Him!